Puppy Trauma
Hello there furry friends!
It's been a traumatising few days for me. I'm coping pretty well with my new environment and acclimatising with all the fresh sounds, scents and sights.
Speaking of traumatising, my trip from the pet shop to my new home was terrifying. Come to think of it, i believe i'd have chosen being bitten repeatedly on my tail than brave the cold Melbourne air or loud traffic sounds. I was so affected by the sudden change, my stomach gave up on me and my first elimination in my new home yielded this: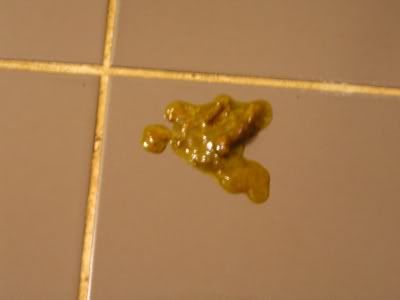 My stomach's all okay now. I have fresh puppy food and water everyday; Daddy and Mommy are incredibly patient and are rather strict with my activities. Many times my pleas and cries are ignored. I feel so lonely. Why can't they understand?