Going through Daddy's bag
I'm a naughty dog. I like rummaging through Daddy's bag and running away with a large piece of paper (often with important documentation) in my mouth. Concerned about my klepto habits, Daddy planted a trap for me last month.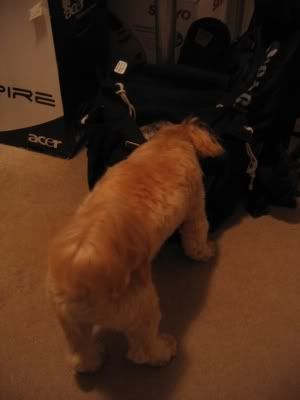 I was still completely oblivious to Daddy's presence.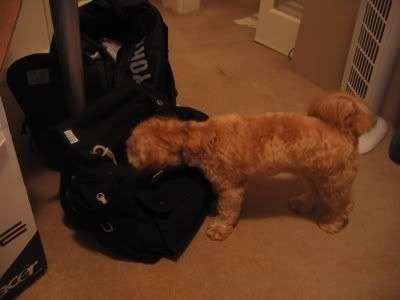 Oh no! Busted!