Picture From The Past
Daddy found some old pictures of me. Well, not too old. But old enough to remind me of the days when I had to walk around with half my head shaved off! Grrrrr...
Mommy was posing with me in this picture. You might be able to make out the missing tuft of hair on my head. My fur was definitely much longer then.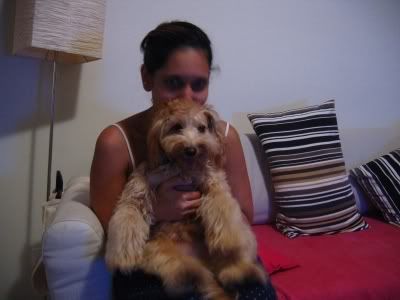 Daddy took a family shot of the three of us. Well, kind of. I was too busy moving around to get a good shot. You can definitely see the bald strip on my chest in this picture.