Good riddance to doggy rubbish
Aunty Crystal works in a magazine shop. Several weeks ago Daddy and Mommy brought me along to surprise Aunty at work. She was so pleased with my visit, she thought she'll place me in the recycling bin, just for laughs.
Clearly, I'm the only one who didn't like the joke.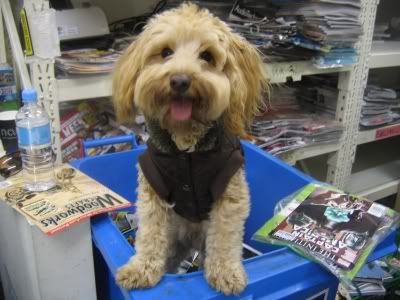 Get me out of here!