My birthday - July 7
I've been so busy in the last month, so much so I completely forgot to tell you I turned one year old! Daddy and Mommy bought me a muffin on this special day, and put my favourite toys around the muffin. All the effort, oh the pleasure!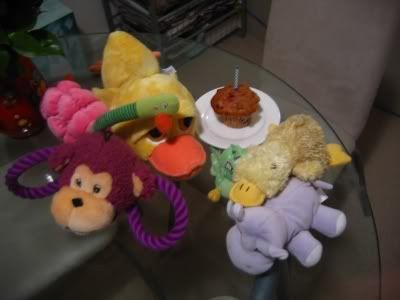 Well I didn't quite get what the fuss is all about. It's just my first birthday folks. Lots more to come!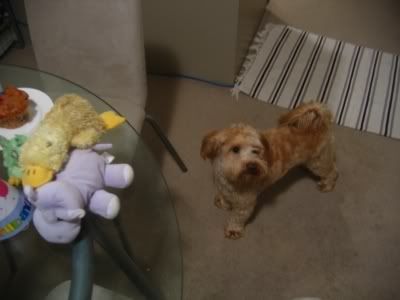 Mommy lighting the candle.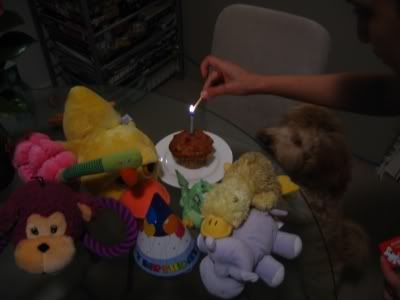 Tried as hard as I could, but I couldn't for the woof in me blow the candle out.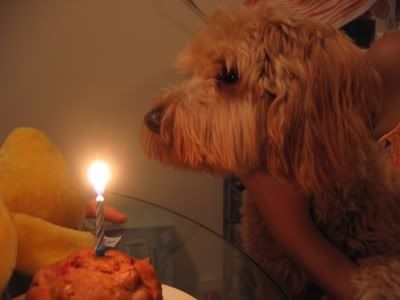 Daddy and I.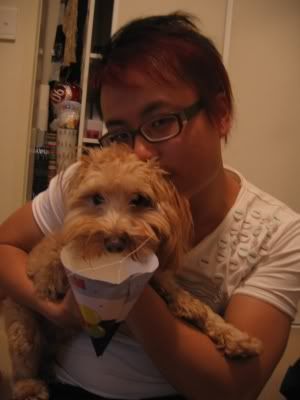 Mommy and I.
Aunty and I.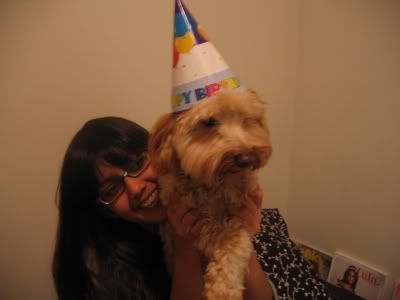 Birthday hat and I.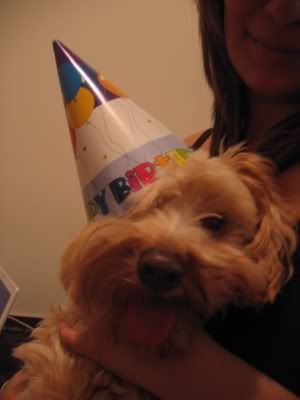 Bored now.