New look! But same old habits...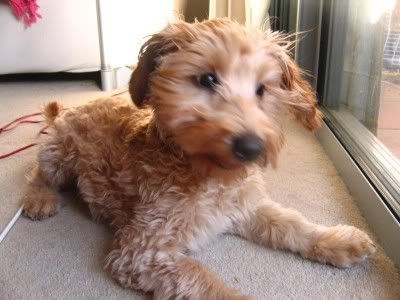 I had a haircut! I look so trim and handsome!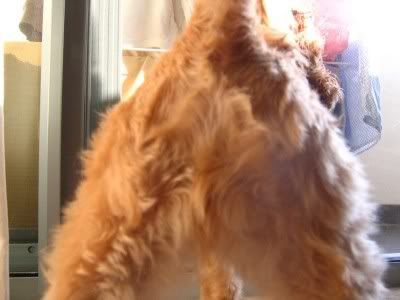 My ass appreciates it as well! Daddy and Mommy no longer have to preen through thick fur to clean my ass!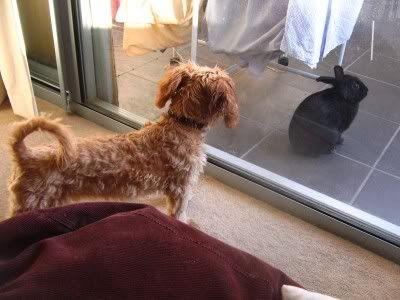 But my old habits still remain...all i do all day is bark at Telly the rabbit. I do like the viewing gallery. All Telly does is run around, humps the soccer ball and chews on hay.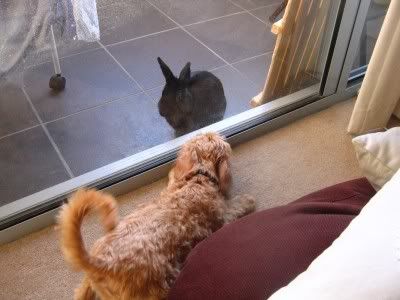 Look at my aggressive barking stance! Telly doesn't even flinch! I'm not as all made out as i really am! Oh no, i'm not a big scary puppy! And i need a rabbit to put me in check.

Grrrr...