Birrarung Marr
Daddy, Mommy, Aunty and their two friends brought me out to Birrarung Marr several weeks ago. It was a nice, sunny day. The winter chill didn't make it all that fun though. I've been out too many times, but I remember this trip with great fondness. I couldn't remember seeing another dog in the vicinity, which meant I could boss the entire place. One dog to rule them all! Woof!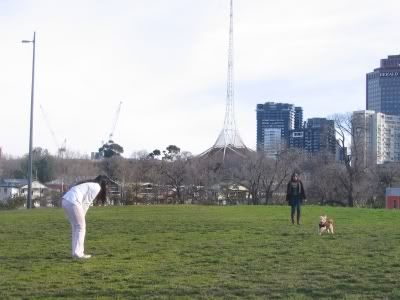 Clearly, I enjoyed the large, open space.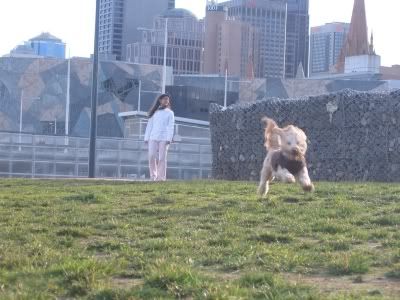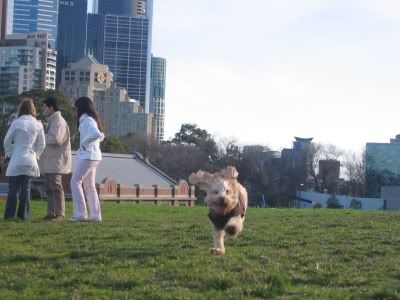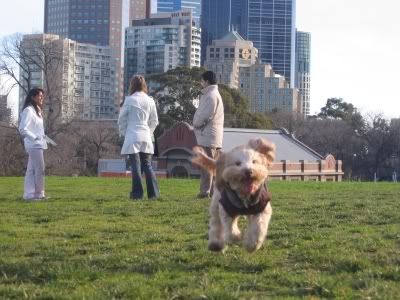 The Melbourne weather can be deceiving. Though the sun was out, it was really cold and windy. Daddy and I shared a warm moment together.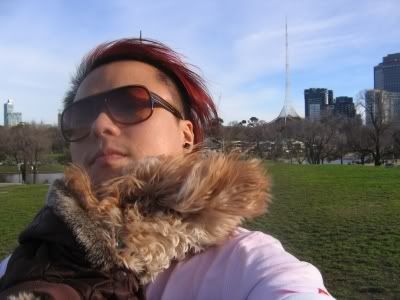 Aunty had a special message for me that day - stay still while you're on camera!