I'm a tourist!
Daddy and i spent some quality father-son time over the weekend. Together with his friends they brought me to the Great Ocean Road. How exciting!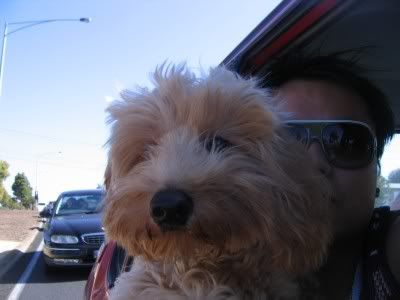 If there's one thing i like doing in a car, it's sticking my head and paws out of the car!!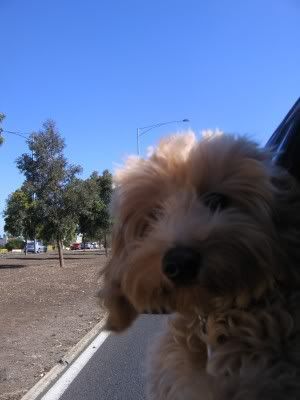 I'm pretty damn good at making a funny face at the camera while the wind's in my hair as well!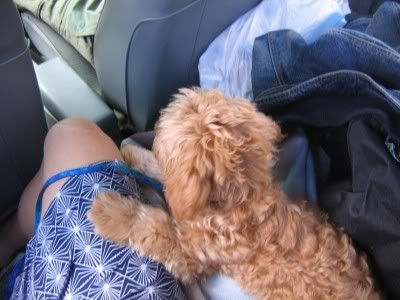 When i'm not busy making faces at passers-by, i'm resting in the car...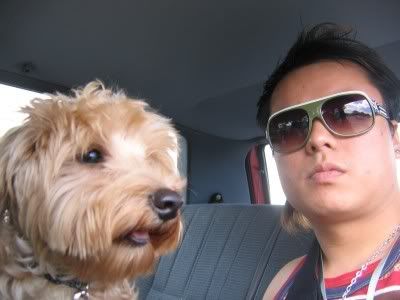 ...or posing with Daddy.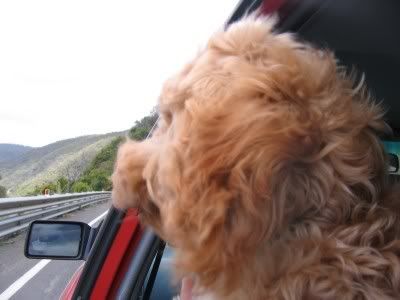 The road is long...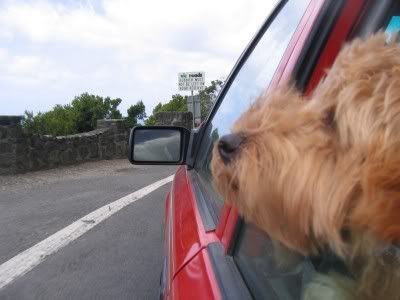 ...and nausea-inducing...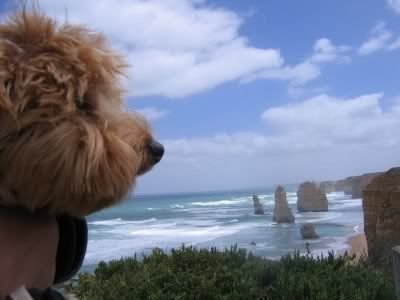 ...but somehow i made it! Not so much the 12 Apostles these days, but who's counting!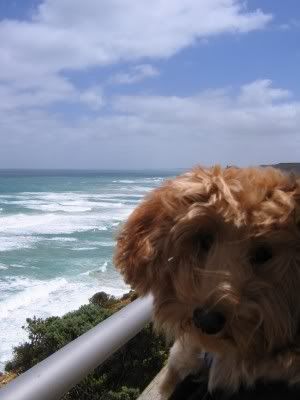 Unfortunately i was nursing a slight injury and infection then, so all along the coast, i wasn't allowed to run in the sand. Bummer!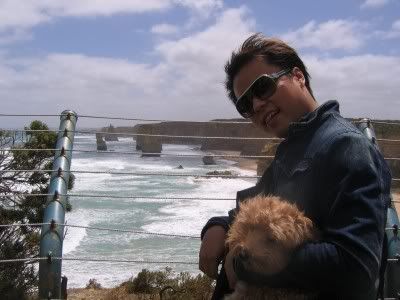 A picture for posterity!