Big Day Out in the road!
So one day, Daddy and Mommy took me out to a street party. The entire street was closed
off for a day and people were selling th
eir things such as clothes, food and raffle tickets. Fun fun!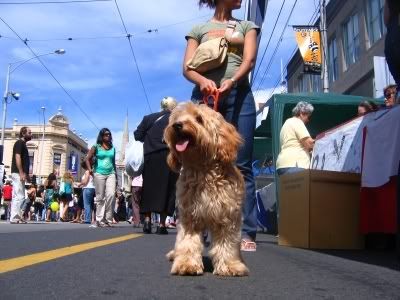 It was a really hot day, so we stopped often to rest and have little sips of water.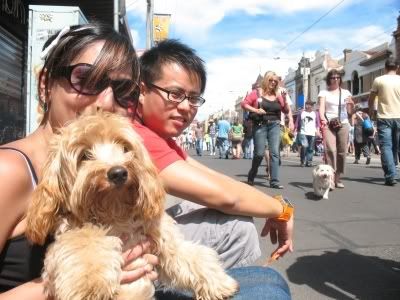 You know what, the more I think about it, the more i wonder - how am I able to see with all the fur covering my little black peepholes?