End of summer
Summer has come to a close, yet it's still so bleeding hot! So Daddy and Mommy took me out to play, taking advantage of the unusually good weather at this time of the year. Then again, they take me out to play every evening. I'm not complaining!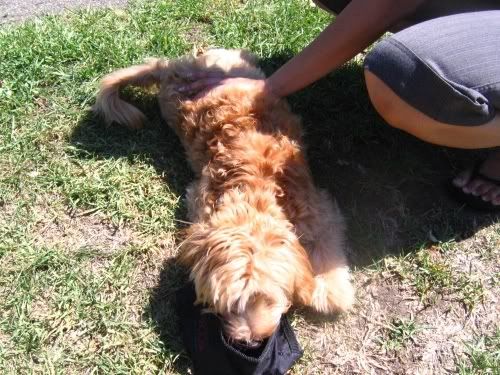 Hot hot hot! I'm absolutely buggered!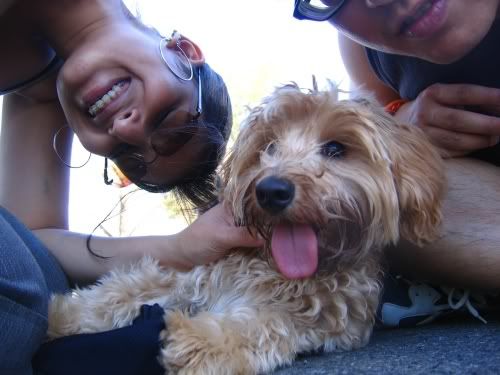 I don't take too kindly to water that tastes funky. Daddy placed a couple of leaves in my water bowl. I'm cross!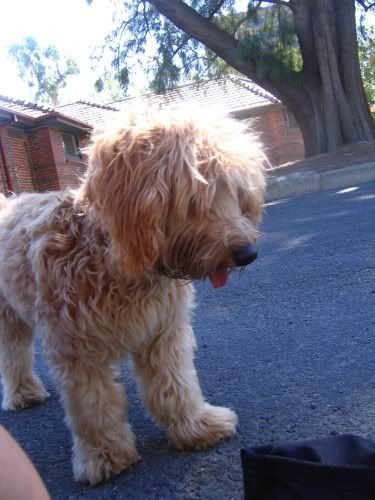 Mommy think I look kinda hot in her sunnies. I reckon!