My first erection! *shock gasp horror*



Several weeks ago, before my trip to the Great Ocean Road, and before i was stricken with the infection, i found my mojo and decided to lift the flagpole.

The flagpole was so tall and mighty, it was throbbing purple and red. Daddy, Mommy and the roomies have never seen anything like it. Daddy was so proud of his son's manhood, he wanted a picture of my flagpole to be shown to the whole wide world!!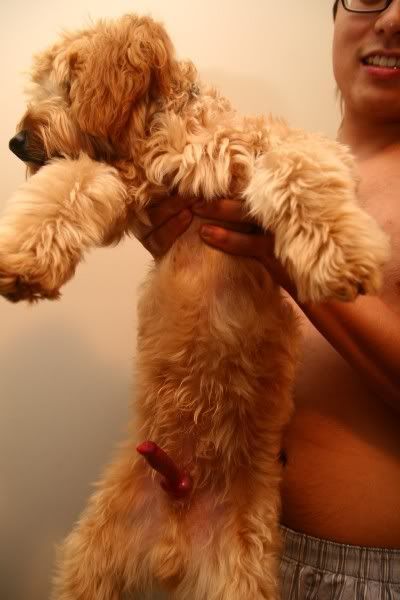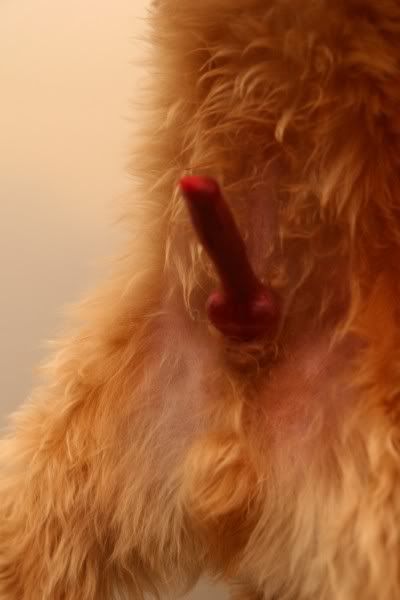 I didn't know how to feel or react when i felt this sudden spurt of excitement; i was only humping my paw print bed before. I mean, i hump my bed all the damn time, so why was i getting the erection there and then?!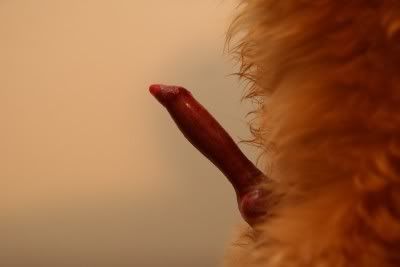 Daddy reckons i could be a dog porn star. Even Bailey's erection was half my size! And he's larger than i am! Wow!

It's unfortunate that my castration was already set in stone. My balls were cleanly removed a few days later and i ended up licking it so much, i contracted an infection. Which was why Daddy wouldn't let me walk on the beach.

Bleah.
Thanks to Gavin for the pictures!