In Carlton Gardens
So Daddy had an errand to run in the Exhibition Center one day, so he brought the family out to Carlton Gardens. I was so keen - I get to play with nice trees!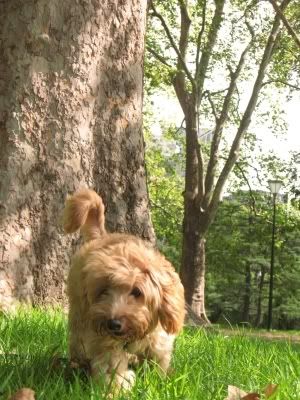 I was sniffing trees to find a perfect pee spot...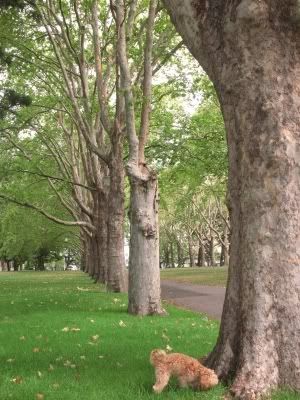 ...rolling around in the grass...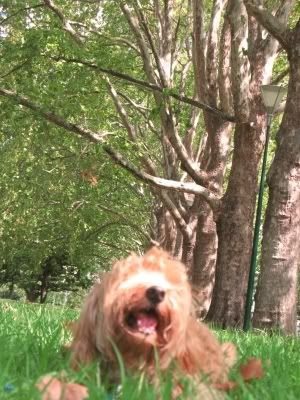 ...posing with Mommy...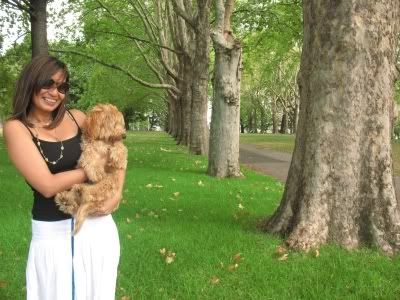 ...posing with a flower...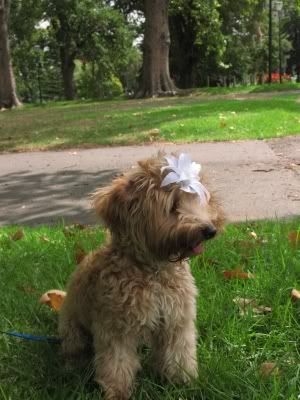 ...and more flower poses.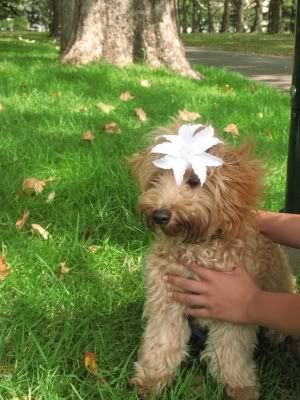 All this while, Daddy was off doing his thang. I was beginning to miss him a little, but he turned up and made me so happy! Watch my tail wag!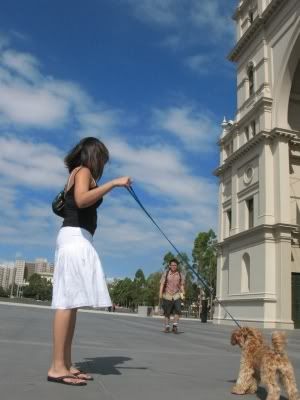 There's nothing I can't do when Daddy's here. He's so strong and tall. He's my hero! I worship the ground Daddy steps on!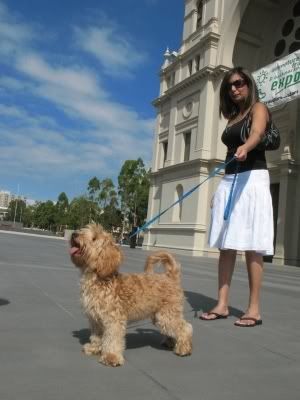 Don't worry Mommy. I wuv you too!